So Why Exercise?
I just don't like to exercise. Do I really have to do it?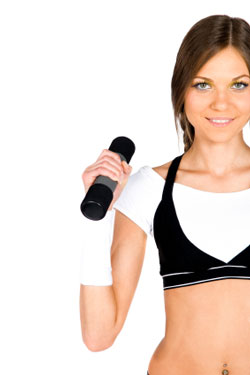 You know at least part of the answer to that already. There's nothing better for your overall health. It will help you melt off those extra pounds. And it can help you look fantastic!
But you might still need a little encouragement, no?
Here are some of the best reasons to exercise:
Exercise burns calories so you can lose weight without dieting.
You melt away fat when you exercise without triggering intense food cravings.
Exercise speeds up your metabolism so you can eat more.
Exercise builds up muscle and muscle burns up calories even when you are sleeping.
Exercise helps you avoid a heart attack or a stroke.
Exercise can even help keep you from becoming a sugar diabetic by helping your cells respond normally to insulin.
Exercise can make your life more fun.
So what does this add up to? Just this: If you exercise you can do more things in life, and you can stay more active as you get older, and you will probably live longer. You'll enjoy life more and feel better about yourself.
Of course you could take the opposite approach:
See, even smart people can make bad decisions. (And I think he was making a joke.) But I hope you don't think that way.
So what do you say? Ready to give it a try?