Weight Watchers The "real life diet"
by Nikki
(Philly, PA)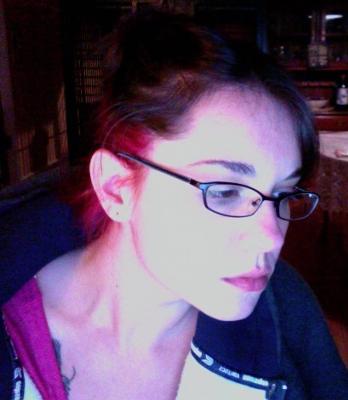 This is me now
I never looked at Weight Watchers as a diet as much as a life change. In about 6 months I ended up loosing 50 lbs, and 4, yes FOUR years later, I am still keeping it off.

Since I was about 12 I struggled with the up's and downs of weight gain.

During my later teen years, and early 20's I had my weight pretty well under control. I was able to eat a lot more, because I was always physically active.

But, around 2004, I started with a mess of pain issues, and wrong diagnoses which left me not able to do a whole lot.

I have degeneration in my back at the age of 30 of a 70 year old. As well as fibromyalgia.

But, at first they treated me with prednisone, which at that point did not help my pain, but made me gain weight pretty quickly, as well as made me starve!!!

Before my wedding I had crept up to 200lbs, which was a place I never wanted to be.

My mom and I decided to try Weight Watchers. (From here on in I will refer to Weight Watchers, as WW.) A friend of hers did it, and loved it.

I did the points plan, which at first is kind of annoying to write down everything you eat, and figure out its point value, as well as measure and count everything.

But, about two weeks into the plan, you pretty much have things memorized which makes it easier. I also wrote a helpful "quick points list" for the foods I ate a lot of for me to refer to.

I won't lie the first week or two I was really hungry on the diet, but my eating habits prior to WW were awful. WW teaches you not only portion size but how to eat healthy.

The Meetings... For me, I hated the meetings! Absolutely loathed them. I am not sure if it was our leader or if all WW's meetings are the same, as I only went to one location.

Our leader was a third grade teacher and she kinda treated us as though she was still in the class room. So, I got nothing out of the meetings, but most people say the exact opposite.