How I lost 55 pounds in 8 months
by Arun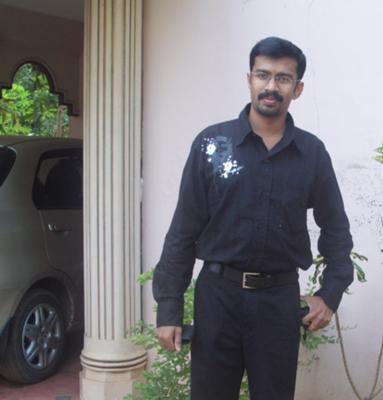 How I look now
Hello

This is my successful story of losing 55 pounds in 7 months.

Up to 25 years old I have been over weight. I did not take any interest in my diet and used to eat any thing.

After my academics I had a definite vision about my life and I started to think seriously about how to lose this weight.

The main reason is that at that time I went to a lab to check my blood and I was shocked with the result. The cholesterol level was almost 300 mg/dl, and the sugar level was also high.

After that I started to get some control over my diet.

Controlling my diet was a great problem for me at the beginning. I cut off fatty foods from my menu (like fatty beef and pork.)

I started eating more vegetables and high-protein food. I used vegetable oils to cook food instead of coconut oil. I also kept records for my diet.

It got easier after I started to see results. My family also supported me.

Now I have no problem and I lost 55 pounds in just 8 months. I will give a clear picture about my diet.

1)BREAKFAST - bread or salads, 1 cup of coffee or milk less rich (with low butter)

2)LUNCH - 2 cups of rice with vegetable curry and may be some fish curry.

3)DINNER - chappati(a food made from wheat Flore) with some vegetable soup....

This is my experience and my story. If some one with over weight will follow this diet they will surely get the result.