Cardio Workout: The Proven Way To Lose Weight
There are lots of cardio workouts you can do. Anything that gets the blood flowing through your veins will do the trick.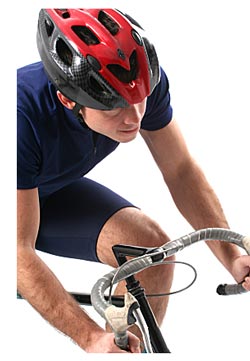 Figure out first: what can you do?
It won't be much help to decide on a cardio workout that you can't do.
For instance, if you are too heavy running is out of the question, for now. So walking might be right for you. But in a while you will be slimmed down, and then you can run.
Or you might have a bad knee or hip. You'll want to avoid any excess stress on the joint. You'll definitely want a low impact activity like bicycling or the crosstrainer.
Figure out next: what will you do?
It won't do you any good to pick a cardio workout you know you will never do. Did you hate running laps when you were in junior high? Do you think you would still hate it? Then don't pick running laps!
Here's something to think about. There might be something in your area that is not available anywhere else.
Do you live in the foothills of the Cascades, with trails leading every direction from your door and some of the most beautiful landscape in the world? Then walking the hills would be perfect for you.
Or maybe you live in Amsterdam, where 40% of all traffic is by bicycle, and you've got bike lanes and bike paths wherever you look. Well, I think that biking might be high on your list.
So look around.
What is available to you?
What could you do?
What will you do?
Get out.
Get moving.
Have some fun!
Walking is the #1 cardio activity in the world
Probably the first and foremost cardio workout is walking. Almost anybody can walk. Young or old you can get out and walk.
Get some good comfortable shoes. Look around. Enjoy yourself.
Just make sure that you are pushing yourself if you are walking for weight loss. Going to the corner and back won't do it.
You can start slow, but you need to build up. You should pick up the pace a little every day or two. And when you go faster you can go farther.
>
Running can be exhilarating
Running is one of the very best cardio workouts. It doesn't require any equipment. And it burns off the calories. As long as your joints and you are not too overweight you should be able to run.
Make sure you have good shoes. Make sure you have comfortable clothes. Get yourself a breathable rain jacket for when it is drizzly. Maybe some cotton gloves for when the air is a little nippy.
And you know those little running shorts? They might look sexy, but a lot of people get chafing where their legs rub together. Some longer, lightweight cotton workout pants might help you avoid that problem.
Treadmill is easier and safer for some
Treadmills are a good cardio workout, especially for beginners or people with joint problems. One good thing about treadmills is that it iseasy to compare one workout with another. You can set the machine up the same way so you can compare one workout with another.
Here's something to try: Compare your workouts over time. Keep track of the time, the speed of the treadmill, the distance and your heart rate. If the settings on the treadmill are the same but your heart rate is lower, that means you are getting in better shape!
Be a kid again on your bicycle
You can burn fat on a bicycle but you really have to keep the pace up. If you go too slowly you are wasting your time. Well, you are not wasting your time, because it is fun to go cruising on a bicycle and looking around to see what is there. But, you won't lose any weight!
So you've got to keep the speed up. Check your heart rate once in a while to make sure you are in the right aerobic zone.
You will burn more fat on a real bicycle than a stationary bicycle. But stationary bicycles are ok. They are good for people with balance problems and you don't have to deal with rain and traffic.
Hit the crosstrainer at the gym for a great lower and upper body workout
These are the machines at the gym that allow you to use your arms as well as your legs.
Your legs go forward and backward, rather than up and down, so it is easier on your joints. And you hold a handle in each hand that you pump forward and back as you step. The movement is something like cross-country skiing.
The advantage to the crosstrainer is that it works upper body and lower body. You can concentrate on legs for a while, then on upper body pushing, then on upper body pulling, then legs again. The crosstrainer is probably the best overall cardio workout.
Aerobics classes can be motivating and fun
Aerobics classes are great cardio workouts a super way to tone up, slim down, and get in the best shape of you life. You can find them everywhere people exercise because they are very popular.
There has been an explosion of different kinds of aerobics classes.
Some concentrate on free movements and don't use a lot of equipment. They use a lot of floor exercises like situps, crunches and pushups.
Others bring in the weights. They do movements with the weights like curls and presses. You build up some muscle while you burn off the fat.
Martial arts type programs use fighting moves. They are popular because they are fast paced and energetic. And since nobody really gets hit, nobody really gets hurt. They use kicks and punches to get the blood flowing.
Some of the most popular classes are the dance type classes. They use dance movements like you might find in a local club. The music is usually fast paced and so are the classes.
There is one thing you need to know about the aerobics classes. They are usually taught by people who are in super shape and who can workout for hours. And since they don't want to make it too easy for the people who come every time and who are already in shape, they keep the pace up pretty good.
So what do you do? Do you avoid the class because you are not in shape? No!
You can always adjust the class to you:
Are they doing 100 crunches? Then do 10, and then you take a rest.
Are they dancing at 100 beats per minute? Then you dance at half speed, 50 beats per minute.
Do they go right from biceps to triceps? Then you skip the triceps and take a break. Feel free to leave out parts and then come back in when you are ready.
Do whatever you need in the classes to make it right for you. To make it fun for you. It is your workout.
And do you know what? Pretty soon it could be you up at the front of the class doing 1000 crunches and loving it!