body shape changer
by Yaswanth
(Vijayawada, Andhrapradesh, India)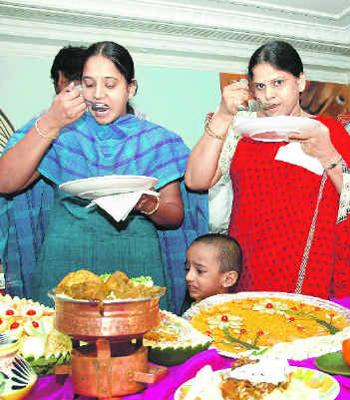 One restaurant that I would not recommend to anyone on a diet would be the DV Manor Quality Inn. The name itself indicates us how fine the food is, especially Hyderabad byrani, which highly contain unsaturated fats.

They are experts in making kabobs and many southern Indian foods. I promise that no one can stop eating just one.

The menu consists of the best hydrabadhi food. South Indians like the hotel much.

The meals over here are very tasty and surely liked by many tongues. Breakfast and the snacks provided are highly calorific in nature.

I am not saying DV Manor is a bad restaurant! It's just not a good choice for anyone who is watching what they eat.