Bikram yoga -- Really Hot Yoga
by Tai
(Buffalo, NY, USA)
By far, the toughest exercise I've ever done is a 90-minute Bikram yoga course. I took it a year ago after having done yoga in my home for six months.

I was feeling pretty flexible, but I was unprepared for just how hot the studio was. I had to cut off my old workout pants so I could have some workout shorts that wouldn't cause me to melt during class.

I entered the studio and started by sitting down to acclimate to the heat. The instructor started class with a painful (!!) breathing exercise that was supposed to acclimate us to the heat.

A series of standing poses started the class. I was able to hold most of them, but I had to sit down a few times to avoid passing out.

Holding the sitting poses was easier, as I didn't feel like I was going to faint, but the heat both helped and hurt my muscles as I slid from one pose to another. Holding poses that required stomach muscles also seemed to be harder.

We were told to only drink water as needed, although I was allowed a little more since I was a newcomer. I was sweating so much that I was sure I had gotten every drop of liquid out of my body!

The worst part of the class is that it never seemed to end. We did some meditation before the class was over, and it was nice just to "be" in the hot room without having to worry about moving. My muscles were throbbing after class, and they developed a good ache a day later.


Get your FREE copy today, just click on the image of the book... It's FREE. Not a dime. Zilch. Nada.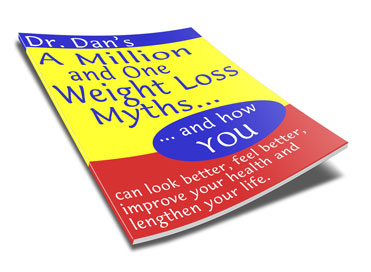 Note from Dr. Dan
Bikram Yoga, a system of yoga founded by Bikram Choudhury, is a series of yoga postures that are practiced in a hot room. The recommended temperatures are at least 105 degrees F (40.5 degrees C).
The high temperatures are supposed to help with deeper stretching and relief of tension.
Dr. Dan